Wagner Web
The Wagners are our cousins in Budapest.
---
July 2011: Adam met up with Adam and Andras while in Budapest as part of the Szarvas Fellowship.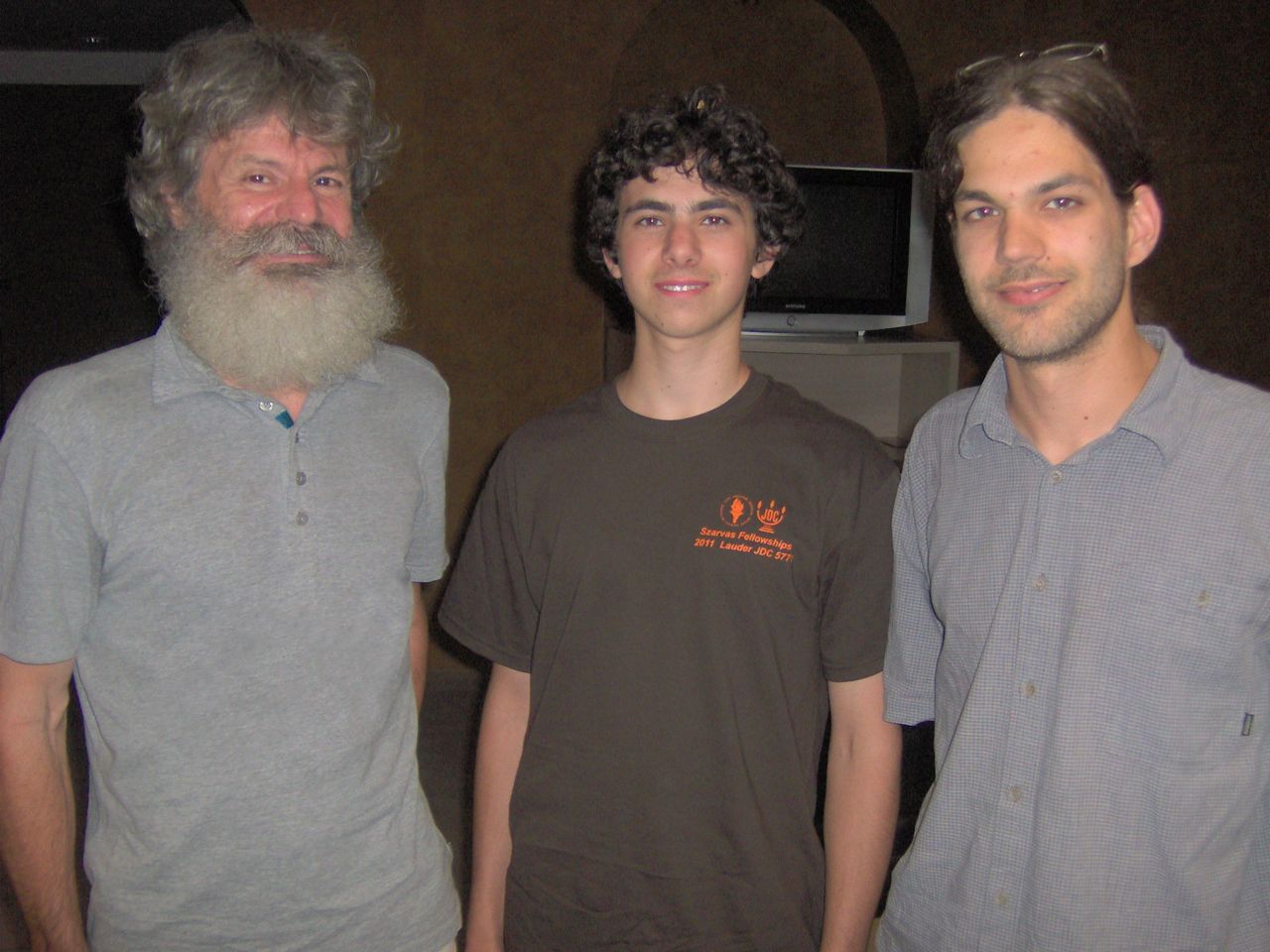 ---
September 2010: Ádám went on a 240 km long hiking trip, a team competition with 2 or 3 members in each team.
Dear Iby and Gyuri!
I'm sure it sounds crazy but this trip was not a bicycle but a hiking race! We had to go 240 km on foot. You can get more information on the event on http://www.ultratrailmb.com/. This race is on of the longests in the world, there are a few in Amerika and Asia which are longer.
There are four races, two of them are around 100 km, one classic 166 km and PTL (Petite Trotte á Léon) 240 km.
On PTL we had 114,5 hours to finish the race. We departed at 10 PM (!) 24th August and had to go day and night. There were a few big tents with field-beds and there were alpine houses of course where we could rest, altough there wasn't much time to sleep. We arrived at 1:40 PM 29th so we walked for more than 111 hours in which we had 7 hours of sleep. It was an outstanding experience on so really beautiful places and with really nice people from around the world.
I attached a few pictures, one at the beginning, one at the end, one with all the hungarian finishers and one with the Mont Blanc. May be there will be some video later.
Thank you for "crossing your fingers" (köszönöm, hogy szurkoltatok)
Ádám

---
1990 and 2005: Our Cousins in Budapest
---
June 2005: Nagymama & Nagypapa visited Europe & Hungary.
---
June 1990: Nagymama, Nagypapa, Anyuci (Nagymama's mother), Leslie and Steve visited Hungary.
---
Heller Web Space: Images - Notes - Travel - Memories