Remembering Katie Sherman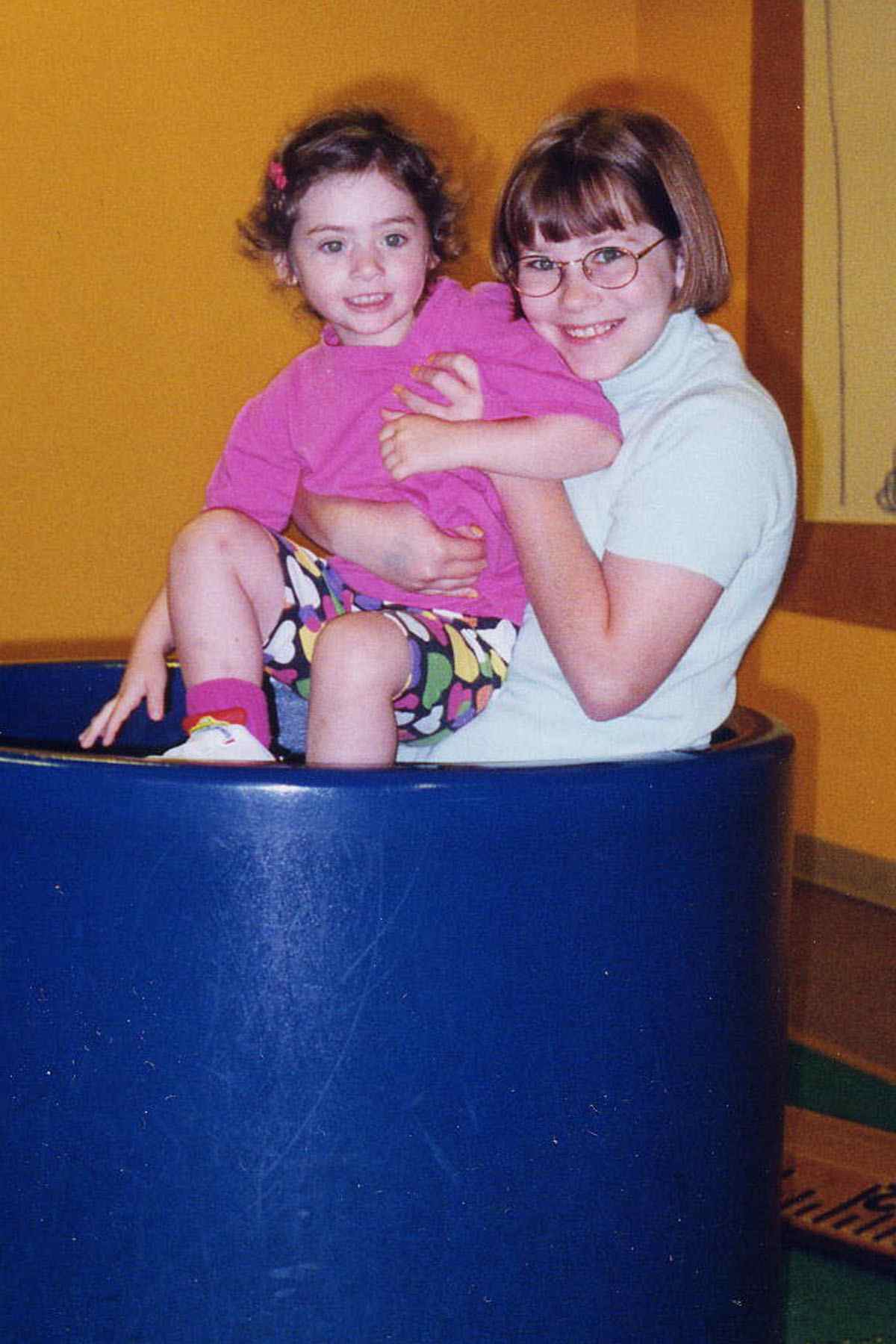 The Shermans are family friends, and Katie used to play with Becca in the late 90s. On 20 March 2008, Katie died on a college trip abroad. Here she is playing with Becca a few years ago (June 1997). We extend our sincerest condolences to Pat, Jamie, and Charlie.

---
The following from the Lowell Sun, 4/3/2008.
Katherine E. Sherman
Katherine E. Sherman of Chelmsford, junior at UMass/Amherst; 21 CHELMSFORD It is with great sorrow that the family of Katherine Elizabeth Sherman announces her tragic death on March 20, 2008, at the age of 21. "Katie", as she was known to friends and loved ones, was studying applications of ecological sustainability in Auroville, India with the Living Routes organization in conjunction with her studies at UMass/Amherst. She was a member of the class of 2009. Katie was born in Germany in 1986, and was a lifelong resident of Chelmsford. At the age of twelve, she was a goodwill ambassador to Great Britain. She graduated from Chelmsford High School (CHS) in the class of 2005. She was a member of the National Honor Society, and in her senior year was President of the CHS Dance Team and Editor-in-Chief of the Chelmsford High School Yearbook, "The Lion". Katie was also active in the Snowboarding Team, the Unity in Diversity Club, the International Relations Club, and participated in the Model Arab League at Northeastern University. She was also a John and Abigail Adams Scholarship Award recipient. Katie was a member of Aldersgate Church in Chelmsford, and was active in many church services as well as the youth group, and participated in a humanitarian mission to Nicaragua in October 2004. Katie was a vibrant, inspirational, and joyous human being who affected the lives of all who met her. At the time of her death, she was focusing on her humanitarian efforts and preparing to embark on a career directed toward the improvement of the welfare of humankind. She is survived by her mother, Patricia, of Chelmsford; her father, Charles, of Marlboro; and her brother, James, of Chelmsford. She is also survived by her boyfriend, Collin Browne, of Kent, Connecticut. Other survivors include her aunts, Sally Sherman and Laurel Von Gerichten; her uncles and aunts, Thomas and Elizabeth Sherman, Gordon and Betty Davidson, and Barry and Charlotte Davidson; and several cousins. SHERMAN Katherine Elizabeth "Katie" Sherman, 21, of Chelmsford, passed away March 20, 2008. A memorial service will be held Saturday morning, April 5, 2008 at 11:00 A.M. at Aldersgate Methodist Church, 242 Boston Rd., Chelmsford, MA. In lieu of flowers, donations may be made to the Katherine Sherman Memorial Fund, c/o Bank of America, Summer Street, Chelmsford, MA. Arrangements by the Blake Funeral Home, Chelmsford. www.blakefuneralhome.com
---
Heller Web Space: Images - Notes - Travel - Memories