Becca's Gallery - Click any image to enlarge
April 2013: Becca's Grinnell Frisbee Team bio: Becca comes from Acton, Massachusetts, home of the mind-blowing, majestic, and talented New England Patriots. Outside of her frisbee life, she co-founded Grinnell's Almost Midnight Breakfast Club, and shares all the feels at Grinnell Monologues. Becca takes great pride in her skill at Bananagrams, frequently acts like a velociraptor, and has perfected a unique "cross-the-field-grandpa-wave."

June 2012: Adam and Becca graduated from High School.

July 2006: Shari & Becca rode Sandy's hog.

---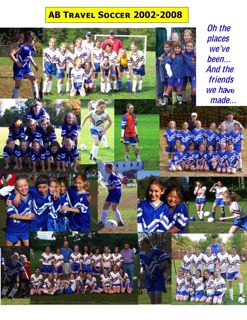 Spring 2008: AB Travel Soccer - 2002-2008 (photo credit: Kathy S)
---
2011 May 29: Becca ran for the position of Social Action & Tikkun Olam Vice President of the New England Region of USY (NERUSY) giving this speech.
---
Heller Web Space: Images - Notes - Travel - Memories