---
2016 October: Neil volunteered with PATHSTAR - Swimming From Alcatraz - One Stroke at a Time
---
April 2016: A short bio of Nagypapa written for an art exhibition at The Museum of Fine Art in Budapest, part of a group show with Andras Borocz.
---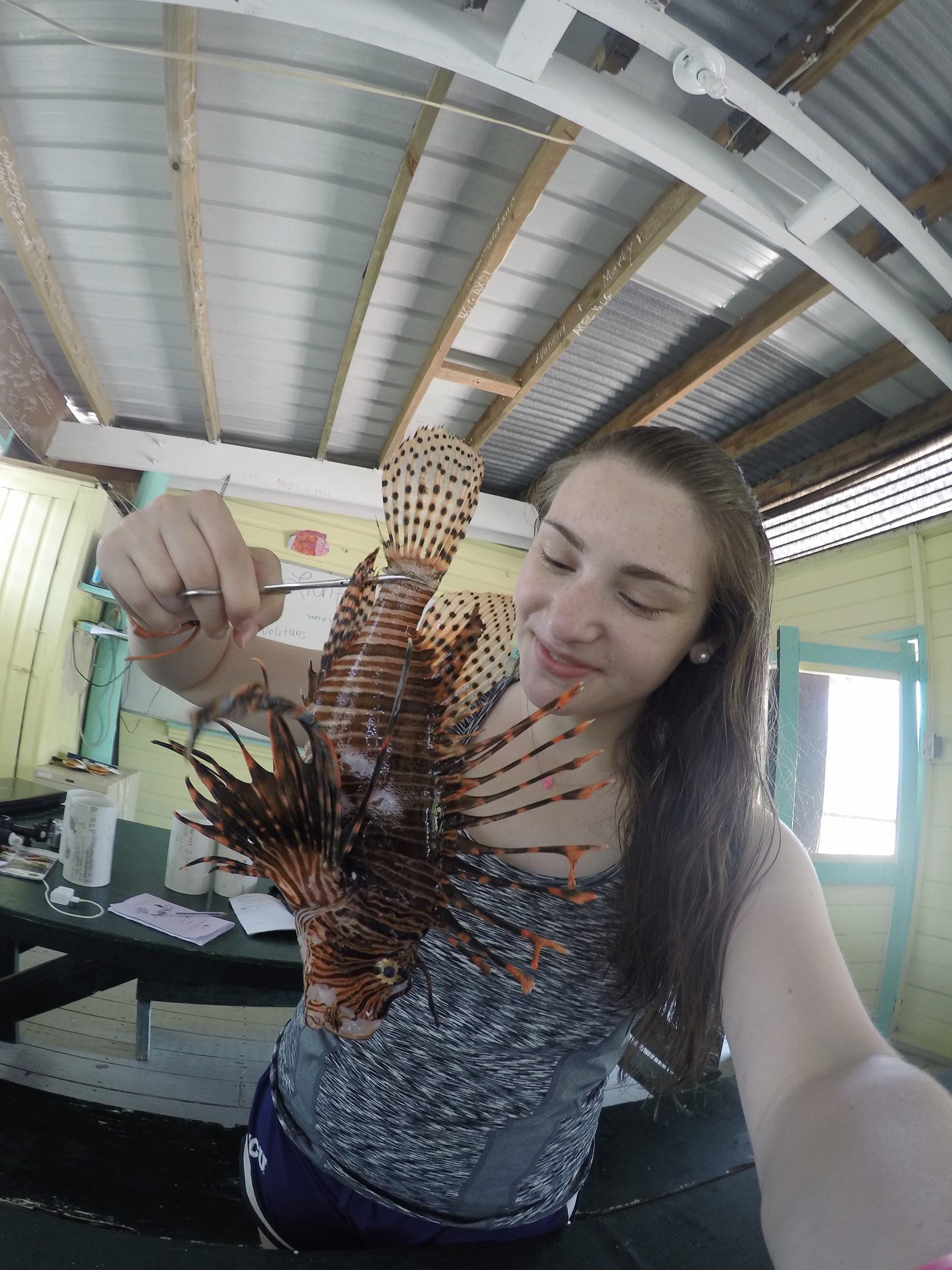 March 2016: How Can I Help Stop the Lionfish Invasion?
I have created a video to inform people about the lionfish invasion. In this video, I included information from both stages of Foundational Learning, my skills in iMovie, and my experiences from my trip to Belize. This video also includes mini clips of interviews, and words that communicate what the lionfish invasion is, and why it is a problem. My hope is that after people watch the video, they will have an understanding about what's going on with the lionfish and a way of helping to stop the invasion. The purpose of this video is to educate people, and bring attention to the lionfish issue. My video follows an outline. It starts with mini interviews and words to get across what the situation is. The questions start general, for example, "Do you care about the ocean?" and "Do you like fish?" After each question is talked about, words pop up to deliver the real information, which is how my research is included. As the video goes on, the interview questions get more specific to lionfish and the invasion. For example, "What do you think of this fish?" (when showing a picture of a lionfish), and "What do you think of when I say the word invasive?" With the questions I ask and the information I display in the video, I cover the main categories that I originally researched in Foundational Learning. Once I cover my research, I dive into my experience. Communicating my experience from Belize is incredibly important because it was a huge part of my project. I show clips of lionfish, coral reefs, and pictures I took. With this video, I hope to inform people about the problems involving lionfish, which is how I am going to help stop the lionfish invasion.

---
---
Heller Web Space: Images - Notes - Travel - Memories